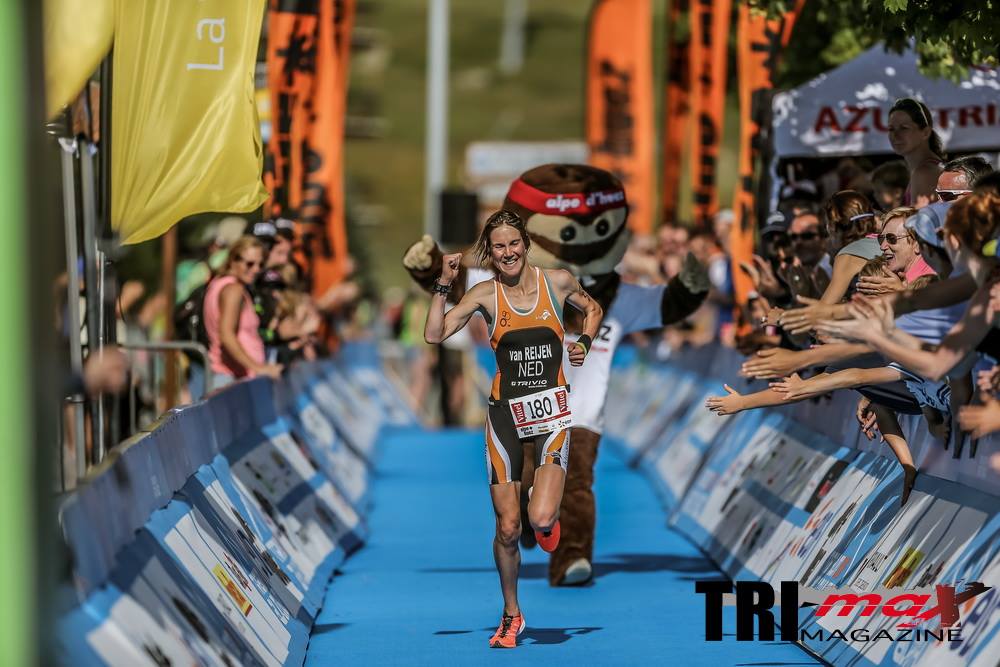 In 2014 I tried to qualify for the EC marathon. However, all signs were saying no. Training didn't really go well, there was little pleasure in the hard work and I didn't believe I could actually do it. Running the Rotterdam marathon, which was supposed to be the qualification race, was in a way easy for the mind: A good race would be against all odds and I had nothing to lose. No surprise that the race went really bad and was my slowest marathon yet.
How different is it now…
With six weeks to go to the Long Distance World Championships Duathlon in Zofingen Chris and I installed ourselves in the beautiful Sankt Moritz. The last few years I have mixed training with my PhD, with writing a cookbook and delivering articles for running and nutrition related magazines. The diversity this combination brings me usually gives me a lot of energy and makes sure I don't get bored with either one. But it also means a lot of planning, setting priorities, skipping on rest and having a head that is jumping from statistics to journals to training schedules. The last years when I would be abroad, usually training in some awesome place, my work was there. But this time I let all the work at home and didn't do much else than train, sleep and eat. And eat :-).
The extra rest, the altitude of St Moritz, plenty of hills, great company and the best weather really made me much stronger. What a wonderful feeling it was to feel a little stronger every day, running PB's, increasing watts week by week (both relative and absolute) and maximizing endurance by cycling up to 5 hours on just water.
One week to go before Zofingen I feel I'm in the best shape I have ever been. And how scary is that. It means I don't have any excuses. There were no hick-ups, no injuries and no things I should have done but neglect doing. I hope to have my best race yet but I have to accept that the girls that will finish in front of me will just be better. It's scary because whatever the result, what I'll show in Zofingen is all I've got.
The preparation for Zofingen was powered by some great people! Thanks Chris for joining me on all trainings, up all mountains ("If you decide which way, it's always up") and being you. Thanks Hammer Nutrition® (Buddy!) for showing faith in me as an athlete. I'm so proud to be your new ambassador. And thanks Beet-it power, powerbreathe, Glencore, Stijn Boek, Rob Veer, mum and dad, Ann and Fernand for being there.