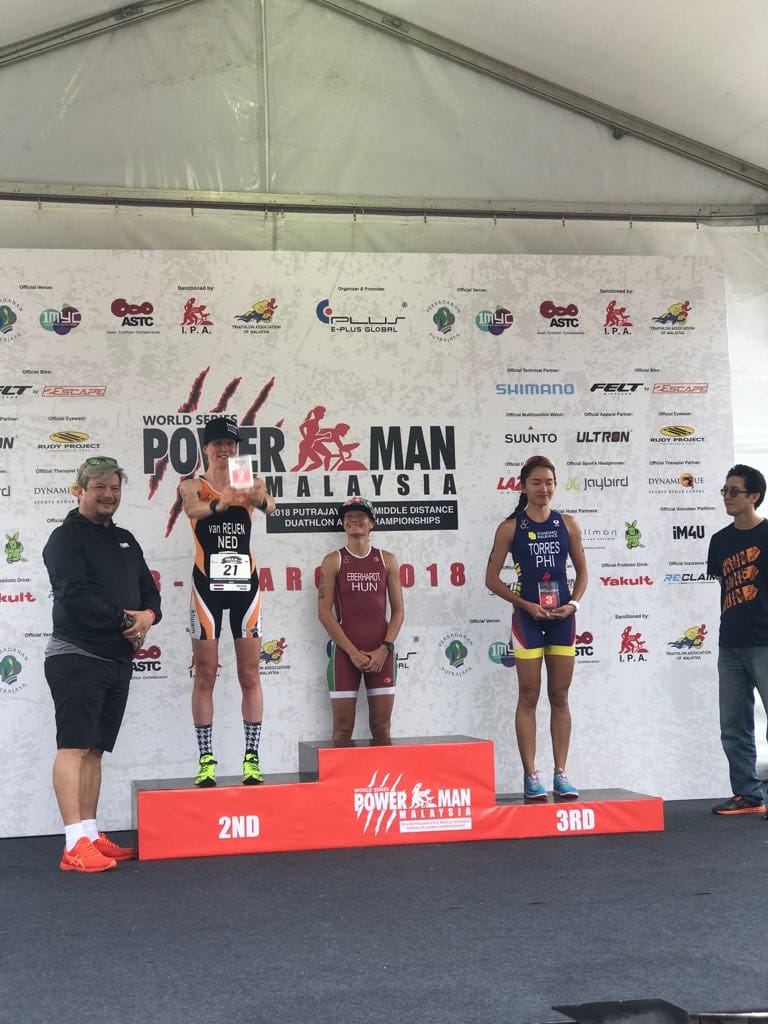 My not so short, (pre-)race story..
People who know me, know I like to plan ahead and have things organized. The Powerman Malaysia however required me to be flexible in a lot of ways. I think I passed the test. But next time, no unexpected weddings, bedtime at 21.00 and a bike three double checked.
That the Powerman would be held at 0.00 our time was expected. That, with arrival only two days before the race I might have some problems sleeping was expected (although I slept really, really well). That it would be hot, humid and I would be toasted was expected (which turned out even worse). But that I had to cycle single speed with an unwilling chain, had a saddle drop of about 5 cm, 10K in the race and ended up at a wedding, 6 hours before my alarm went off was not part of the plan. It required some mental gymnastics.
How did we get invited into this big fat wedding? We're not sure. One moment we were just chatting to two ladies in the elevator and the next moment they insisted we would come to their son's wedding that night. Our names were instantly put on the guest list, we were ordered to dress up and were expected to be there 20.00. Sharp.
The biggest challenge was the 'dress up' part. Travelling a lot means taking less and less clothes so this time we decided to take only the basics (read: sport clothes). Which apparently did not include any dress/fancy trousers and/or blouse. We had a mission. Luckily Malaysia is home of shopping malls and we managed to buy ourselves a smart, Malaysian priced outfit within a 2 hour time limit. So after the technical meeting and a buffet style dinner (think rijsttafel) we dressed up and headed towards the wedding. Or more accurately: THE WEDDING. As we approached the wedding area we got slightly nervous when we saw more and more fancy dressed people going in the same direction. At arrival we were lead to table 15 (of 50, each seated 10) in a well-decorated huge ballroom. We were not only invited to the party, dinner was included….
Our plan to say hi, deliver the present, do some dancing (just joking) and sneak out didn't quite seem realistic. Nothing better than to relax and enjoy the Malay ceremony, speeches of friends and family, live music and of course eating a bit of the very tasty food (who says no to second dinners
😉. There was no possibility to sneak out any sooner than 22.30 after saying thanks to the whole family for the invitation. It was very, very much time for bed. For someone who thinks 21.00 is way past bedtime, with a big race on the program, this was beyond comfort zone. If it would affect me on race day? It was no point in worrying about it. I would see.
With hindsight I think it did affect my race. But with humidity, the high temperature and the problems on the bike I guess it was the thing that made me smile inside for the whole race.
(I'm the girl hidden behind that cap)